why not top off your time in budapest
with some artistic titillation?
Art is present throughout BrodyLand and has been so since the beginning. Early on, Brody House housed many artists including Alex Tinei, Etienne de Fleurieu and Ludovic Thiriez. From Brody House, the artists moved to The Studios for a few years. BrodyLand has hosted numerous art residencies and an average of 6 exhibitions each year since 2005. We continue to work with a wide range of local and international artists.
Browse the walls of our venues to see what The Brody Collection offers by way of original artwork, limited edition art prints, photography and illustration. Let us know if you would like to buy anything - we can pack it on the spot so you can take it home right away. Otherwise, we can organise delivery to your door if you prefer.
Nationality: Hungarian
Born: Hungary
Based in: California
Nationality: Australian
Medium: sculpture
Based in: Paris
Inspiration: his immediate surrounding
Favourite working tool: everyday material
Motto: fun and play
Nationality: Hungarian
Born: 1990, Budapest
Based in: Budapest
Nationality: Hungarian
Born: 1974 in Pécs
Based in: Budapest
Favourite medium: digital drawing and performance art, film and electronic music
Working ritual: starting at 7pm till midnight
Favourite working tool: my computer
Perfect moment for creation: every moment!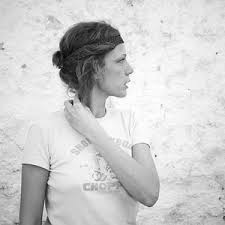 Nationality: Hungarian
Based in: Budapest
Fun fact: Eszter launched her own collection of graphic and pop jewelry made from plastic leftovers
Nationality: Moldovian
Born: 1967 in Căuşeni
Based in: Budapest
Working ritual: read the Bible for an hour and pray
Inspiration: Photos found in the media.
Nationality: French
Based in: Budapest
Favourite medium: oil
Fun Fact: Ludo lived in Brazil for a while getting inspiration from its luxuriant vegetation
Awards: Ludo won the prestigious Luxembourg Art Prize 2018
Nationality: Belarussian
Based in: Minsk
Did you know that: Yan Yeresko came to Hungary to study at the Academy of Fine Arts, Budapest
Creations we cannot get enough of...